STRATEGIC RECRUITING FOR PROFESSIONAL SERVICES FIRMS


Serving law firms, legal services companies, general counsel offices, and consulting companies nationally.
Our Approach
We work hand-in-hand with you and your team on a customized approach to your open position from start to finish. We go beyond sending resumes – we consult with you on how best to evaluate and onboard candidates for long-term success. Our approach is a proven process founded on 3 simple principles:
Principle One
Assess carefully: thorough client intake and delivery of preliminary market research and findings.
Principle Two
Vet rigorously: comprehensive candidate research, interview and assessment process.
Principle Three
Recruit relentlessly: network, call, and interview until the best hire is made.
Search, Recruiting and Placement Services
Our clients include corporate in-house counsel, law firms, consulting firms, and companies in the areas of eDiscovery, legal, and class action services.
We will not stop until your search is complete.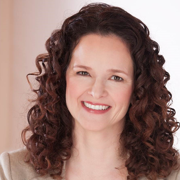 Jennifer Henderson, J.D.
Owner & President
Jennifer is an attorney and the owner and president of Henderson Search. She founded the firm because she believes recruiters should align with their clients' and candidates' best interests to create long-term success. Each client and candidate has a unique and compelling story that deserves to be understood and shared.
Hear Jen on Business Radio X…
Jennifer has served in various roles, including Regional Vice President in a Fortune 500 recruiting firm where she earned #1 in North America several times for her sales and leadership efforts. For 10 years, she was Client Services Director and Senior VP in a highly successful mid-sized legal services firm specializing in class action administration, eDiscovery and legal process outsourcing. In addition, Jennifer previously co-founded a legal staffing firm where she served as managing partner and led a team of recruiters specializing in niche legal roles. Jennifer's expertise includes consulting with clients on how to structure their teams and rolling up her sleeves to recruit on hard-to-fill and otherwise challenging roles.
Jennifer is a 20-year member of Minnesota Women Lawyers and has served as Sponsorship Chair and an executive committee member for the St. Jude Children's Research Hospital's Walk/Run to End Childhood Cancer. She is a cum laude graduate of the University of Minnesota Law School and a summa cum laude graduate of Carroll University. She is blissfully married to a United States Marine (Ret.) and has two beautiful daughters.
At Henderson Search, our mission is to exceed your hiring expectations by living our values of integrity, dedication, and gratitude.
Integrity. We will be transparent throughout our search with you and our candidates – communicating early and often on our progress and asking the right questions to ensure you get the best hire.
Dedication. We will work intelligently and tirelessly to get you a premium slate of candidates in the market from which to make a selection.
Gratitude. We are grateful to our clients and candidates for giving us the opportunity to serve them and help build teams, businesses, and careers.
Let's Get to Work
Struggling to find great candidates to help you grow or manage your business? Too busy to focus on recruiting? You've come to the right place. We look forward to learning more about you and how we can help.


ADDRESS
12800 Whitewater Drive
Suite 100 – #2004
Minnetonka, MN 55343
Home